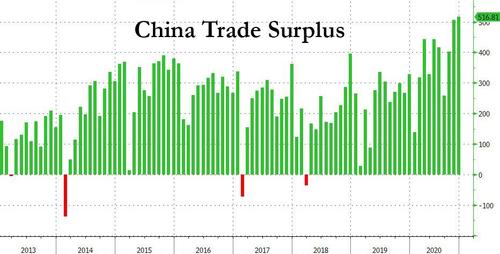 The Red Ponzi's bio-econo war that began in 2020 certainly delivered the goods: December trade surplus up 34$ YoY and setting monthly records in wealth transfer from the US.
And, of all things that leads the transfer is … wait for it … healthcare/covid-related products.
With China Joe and their paid agents in Congress and the Oligarchy, 2021 looks like the return to the glory days of Clinton Inc., and Obama.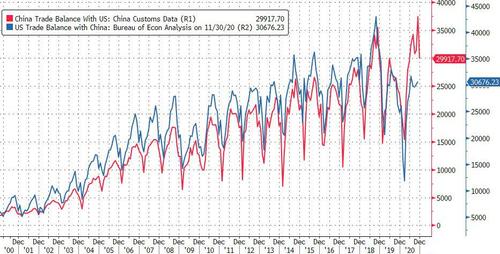 As if Trump and the MAGA Years never happened – cancelled, to be precise.
https://www.zerohedge.com/markets/what-trade-war-chinese-trade-surplus-hits-all-time-high-soaring-exports-pandemic-goods