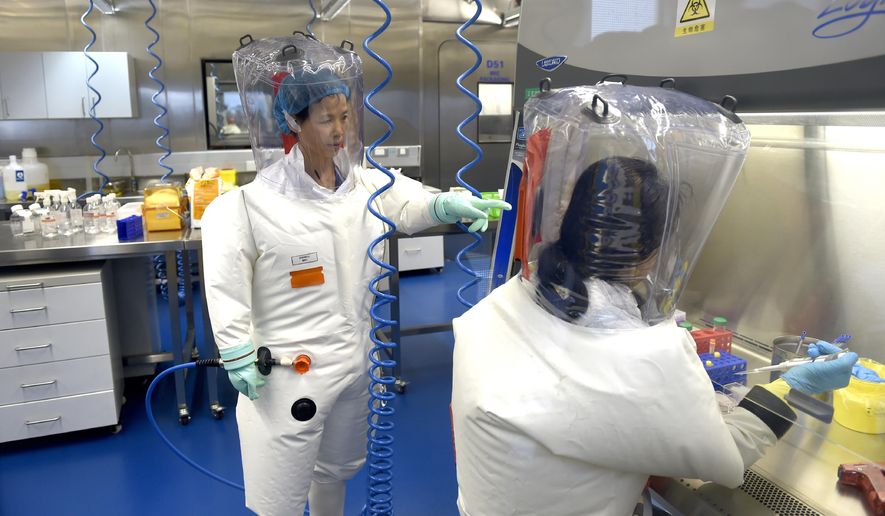 A story published today in the Washington Times covers the US intell assessment of the China Virus as a lab breach event. The breach at the Wuhan Institute of Virology likely involved gain-of-function research funded by Dr. "Death" Fauci through the EcoHealth Alliance.
Here's Bill Gertz:
U.S. intelligence findings recently declassified by the State Department provide fresh evidence for the theory that the COVID-19 pandemic likely began at the Wuhan Institute of Virology, China's sole high-security laboratory that has links to the country's military.
The department, in a report made public this month by the outgoing Trump administration, disclosed for the first time that several workers at the Wuhan institute, where research on deadly viruses is conducted, were sickened in the autumn of 2019 with COVID-19-like symptoms.
The report also made public U.S. intelligence that the People's Liberation Army conducted secret research on covert biological warfare at the institute. Chinese leaders have consistently denied any link between the lab and the outbreak of COVID-19 and have even promoted speculation that the United States or some other foreign source brought the virus to China.
Here's the full story: https://www.washingtontimes.com/news/2021/jan/26/wuhan-lab-theory-coronavirus-outbreak-bolstered-de/