https://www.zerohedge.com/markets/caroline-ellison-throws-sbf-under-bus-pleads-guilty-fraud-agrees-cooperate-doj
Update (1330ET, December 22, 2022): After spending nine days in Bahamian jail, Sam Bankman-Fried arrived in a Manhattan federal courtroom to face fraud charges over the collapse of FTX. Handcuffed and dressed in a blue suit, he appeared at a bail hearing after entering a plea ahead of the hearing.
And then the shocker came: SBF – who is arguably the biggest flight risk in US criminal history – will be released on $250 million bond after consenting to a bail package that include a $250 Million bond, house arrest at his parent's house in Palo Alto, location-monitoring, and the surrender of his passport.
According to Assistant U.S. Attorney Nicolas Roos, Bankman-Fried was responsible for perpetrating a "fraud of epic proportions." However, he chose to allow for bail given that Bankman-Fried opted to waive extradition; furthermore, according to prosecutors the $250MM is the "largest-ever pre-trial bond" although in SBF's case it is just more stolen client funds. That means it won't be a problem to procure it even though just two weeks ago Sam claimed he only has $100,000 left to his name.
When agreeing on the bail, US Magistrate Judge Gabriel Gorenstein said that "the risk that Bankman-Fried would flee was small" and said he presented no danger to the public in terms of future financial crimes.
As part of his bail agreement, besides his monetary penalty, Bankman-Fried will have to wear an electronic monitoring bracelet, and be disallowed from leaving the Northern District of California. Judge Gabriel Gorenstein added that Bankman-Fried would require "strict" supervision during his stay.
He will also have to submit to mental health counseling. The ex-CEO has previously claimed to be depressed and "sad" for an extended period of time and required medication to cope.
The former FTX boss will be prevented from taking out any new lines of credit while he awaits trial.
Bankman-Fried's "effective altruist" mother, who personally benefited from her son's crimes, was also at the court hearing.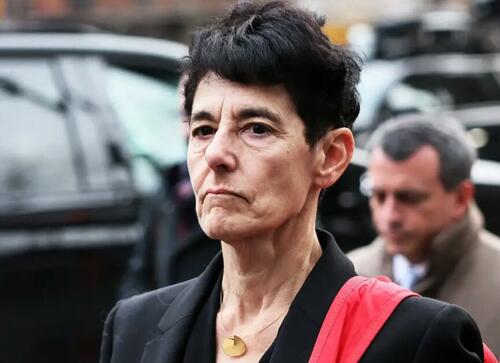 Barbara Fried, a professor emerita at Stanford Law School, was seen laughing during Bankman-Fried's hearing earlier this month in the Bahamas when her son was called a "fugitive." At other times, during that hearing, she "clenched her jaw and chewed on the frames of her glasses," according to a report in the New York Times.
Well she isn't laughing any more as she is forced to cosign the bail agreement, placing her properties as collateral.
Bankman-Fried, who faces eight counts — including conspiracy to commit wire fraud on customers and lenders, money laundering and violations of campaign finance laws — could spend the rest of his life in prison if convicted.
As reported last night, Caroline Ellison, who ran FTX's trading affiliate Alameda, and Gary Wang, a co-founder of FTX itself whom authorities accuse of writing the underlying code that disadvantaged the exchange's regular customers, both agreed to co-operate with federal prosecutors, Damian Williams, the US attorney in Manhattan, said. The announcement of the guilty pleas came shortly after Bankman-Fried flew to New York from the Bahamas, where he was living and had been arrested, having earlier waived his right to challenge extradition.
Legal experts have said the money being transferred to Alameda is very hard to explain as mismanagement rather than fraud, and his former associates' testimony would be devastating for Bankman-Fried. Confronted by such witnesses, defendants in other cases have tried to turn the tables and cast them as the true bad actors.
Bankman-Fried could try to make a deal himself, but he may not get much leniency since he's likely at the top of the prosecution's target list, so unless he dangles a much higher profile target, he will be out of luck (or be ignored, since any "target" SBF could rat on is most likely some powerful Democrat politician whose favor he tried to bribe). Meanwhile, more cooperators could emerge. Williams issued a warning to potential witnesses in a statement Wednesday night.
"If you participated in misconduct at FTX or Alameda, now is the time to get ahead of it," Williams said. "We are moving quickly and our patience is not eternal."
* * *
Update (1045ET): As part of the recently unsealed plea agreement with the US Attorney's Office of the Southern District of New York, CoinDesk reports that if Ellison fully cooperates with the SDNY's investigation (in throwing her boyfriend under the bus), as well as any other law enforcement agency designated by the office, she won't be further prosecuted criminally.
While the deal does not guarantee that other agencies will not pursue prosecution at a later date, it appears the former Alameda exec will be spared of all major charges, which could have seen her sentenced to up to 110 years in prison.
Ellison was accused of seven counts.
Two accused her of committing wire fraud on customers of FTX and engaging and conspiring to do so.

Another two alleged she committed wire fraud on the lenders of Alameda Research and conspired to do so.

Count five charged her with conspiracy to commit commodities fraud, and count six alleged conspiracy to commit securities fraud on FTX's equity investors.

The seventh count accused her of conspiring to commit money laundering.
The Attorney's Office agreed not to prosecute Ellison on any of those seven counts in exchange for her cooperation — the complete disclosure of all the information and documents demanded by prosecutors.
Ellison will be permitted bail, provided she can provide a $250,000 personal recognizance bond and restrict travel to the continental United States.
She will also need to surrender any travel documents she has.
Finally, CoinDesk points out one interesting side-note in that the plea deal also contains language that says if Ellison is not a US citizen, it is very likely that her removal from the US will be mandatory. While it's assumed that Ellison is a US national, it is possible she may have abandoned her nationality for a citizenship of convenience for tax reasons which is a popular trend among some crypto traders living abroad, as the US taxes non-residents.
It appears Bankman-Fried's girlfriend found a way to screw him one last time.
* * *
Two weeks ago, when amid reports that the former CEO of Alameda Capital (which as a reminder was ground zero of the FTX implosion after it blew up $8 billion in FTX client funds on trades gone horribly wrong), Caroline Ellison, was spotted in New York just after retaining Clinton superlawyer, Jamie Gorelick of Wilmer Hale, which as readers may recall was the former No. 2 ranking member in the Clinton Justice Department, and in a recent interview, she referred to current AG Merrick Garland as her "wingman", we asked if Caroline had rolled on Sam Bankman-Fried, who was also her former lover.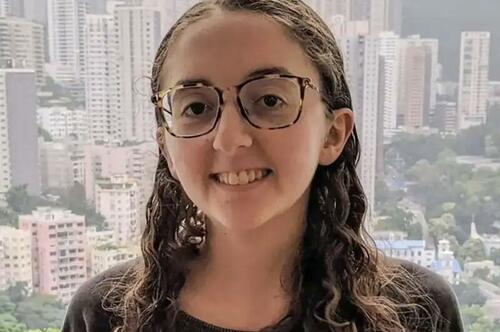 Fast forward to today when we just got confirmation that Caroline Ellison has fucked Bankman-Fried one final time by indeed rolling on him, and "turning states" in the criminal prosecution of the corpulent "Hairy Plotter", who commingled and stole the client money in his FTX exchange to fund a series of terrible crypto bets at his personal hedge fund Alameda, fund tens of millions in donations to democrats and buy up prestigious real estate for himself and his "altruistic" progressive lawyer parents.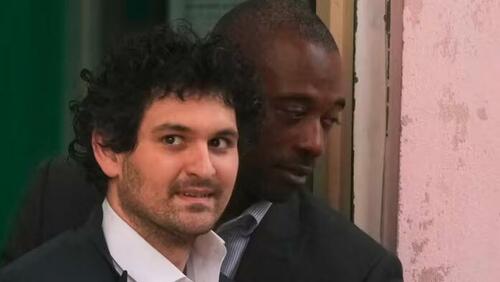 According to a Manhattan Federal prosecutor, two of FTX founder Sam Bankman-Fried's closest associates have pleaded guilty to fraud and agreed to co-operate with US authorities investigating the collapse of the bankrupt cryptocurrency exchange. In other words, they took a plea deal to avoid even more prison time in exchange for serving SBF on a silver platter to the Feds.
Damian Williams, the US attorney for the Southern District of New York, announced the guilty pleas and criminal charges against Caroline Ellison and Zixiao "Gary" Wang, the low profile co-founder of FTX, in a short video statement. His office had brought eight charges against Bankman-Fried last week.
Ellison pleaded guilty to seven counts, including wire and securities fraud and conspiracy to commit money laundering, which carry a maximum sentence of 110 years in prison, while Wang pleaded guilty to four counts of fraud, with a maximum 50-year sentence.
The documents said prosecutors would not oppose bail requests from both defendants under certain conditions, including posting a bond and handing in their travel documents, as they awaited formal sentencing.
Concurrently, the Securities and Exchange Commission and the Commodity Futures Trading Commission also filed civil lawsuits against the 28-year-old Ellison and 29-year-old Wang, accusing them of fraud.
"As part of their deception, we allege that Caroline Ellison and Sam Bankman-Fried schemed to manipulate the price of FTT, an exchange crypto security token that was integral to FTX, to prop up the value of their house of cards," said SEC chair Gary Gensler. Furthermore, as CEO of the FTX trading affiliate, Ellison "used FTX's customer assets to pay Alameda's debts" and diverted billions of dollars of depositors' money to the company to fill a hole caused by a crypto market crash in May, the SEC's complaint alleges.
The CFTC said Wang had a hand in creating some of the algorithms that underpinned FTX, which allowed Alameda "to maintain an essentially unlimited line of credit" on the exchange, giving it an "unfair advantage" over regular depositors. "These critical code features and structural exceptions allowed Alameda to secretly and recklessly siphon FTX customer assets from the FTX platform."
Both defendants are co-operating with the SEC, the agency said. The CFTC said they were not contesting their liability. Which means that SBF is looking at a lot of prison time, unless he too can throw someone even more important and powerful under the bus…
… although if that is the case, he probably will be Epsteined within hours of arriving at MDC Brooklyn, singe MCC New York where Epstein "killed himself", has been closed since August 2021 due to deteriorating conditions.
While Ellison's superlawyers have yet to make a statement, a lawyer for Wang, Ilan Graff, said: "Gary has accepted responsibility for his actions and takes seriously his obligations as a co-operating witness."
Last week, the DOJ filed charges against Bankman-Fried and accused him of orchestrating "one of the biggest financial frauds in American history" by misappropriating customer assets from FTX to Alameda Research. He was arrested in the Bahamas, where he lives. He is also facing parallel civil cases from the SEC and CFTC.
Williams reiterated his call for others who worked with Bankman-Fried to come forward. "If you participated in misconduct at FTX or Alameda, now is the time to get ahead of it," he said. "We are moving quickly and our patience is not eternal." One of them is former Alameda CEO Sam Trabucco, best known for quietly bailing on Sam just as everyone was about to blow up and fleeing on his multi-million dollar new yacht.
The announcement from Williams comes just after a plane carrying Bankman-Fried took off from the Bahamas, where he waived his right to challenge extradition to the US. He is due to appear in a Manhattan court as soon as Thursday, where his bail request will be considered, although in light of Caroline's plea, it is safe to say it won't be granted.
The details in the SEC's complaint have been laid out nicely by the following twitter account…
Does SBF rat out someone bigger?
And who?
Or maybe the scam really is not Sam's fault. Here's "mom" back in 2013:
Here's the NY Post on the parents' potential liability and exposure: https://nypost.com/2022/12/12/sam-bankman-frieds-parents-fear-his-legal-fees-will-wipe-them-out/

The parents "have told friends that their son's legal bills will likely wipe them out financially," the Wall Street Journal reported on Monday, citing sources close to the family.
"We hope this gives us some wisdom," Bankman recently said, according to those sources. "Otherwise, it would be too hard to take."
A spokesperson for Bankman-Fried's parents reportedly declined to say whether they are actively advising their son on legal matters.
Bankman reportedly served as a paid employee at FTX for nearly a year before the company's collapse. He accompanied his son to key meetings on Capitol Hill and helped guide the firm's philanthropic efforts.
Additionally, Bankman purportedly introduced his son to his former law student, tech investment kingpin Orlando Bravo, whose firm later poured $130 million into FTX.
As The Post reported last month, Bravo admitted to investors that he was "shocked" by FTX's sudden plunge into bankruptcy.
Bankman-Fried's parents were also tied up in FTX's dubious Bahamas real estate empire. In bankruptcy court, FTX's new leaders have accused Bankman-Fried and his allies of pillaging company resources to snap up $300 million in ritzy real estate on the island.
Bankman and Fried are reportedly listed on the deed for a beach house within the exclusive Old Fort Bay gated community.
Reuters obtained documents showing the property was intended as a "vacation home" for the family. A spokeswoman for Bankman-Fried's parents said they have since vacated the property.
"Joe and Barbara never intended to and never believed they had any beneficial or economic ownership in the house," the spokeswoman said. "Over the summer, they requested FTX counsel and outside counsel take steps to clarify the company's beneficial ownership of the house."
So, where's the $250 million?
Well, here's Decrypt to explain: https://decrypt.co/117814/how-sam-bankman-frieds-250-million-bond-works
Disgraced crypto mogul Sam Bankman-Fried today was released from custody by a New York judge under a $250 million bond agreement.
That led to one big question across Crypto Twitter: Where did the money come from? Didn't SBF lose billions of dollars? Is he tapping into FTX funds to pay his own bail?
The short answer is this: no one had to pay anything for his release, nor is any cash owed—not yet, anyway.
Bankman-Fried's release agreement is an "appearance bond," a promise to comply with specific restrictions while awaiting trial, and to show up when the time comes. He had to put up 10% of the bail amount as collateral for the bond, but no actual payment was required.
The appearance bond, as filed with the court, establishes a $250,000,000 "personal recognizance bond" guaranteed by four people, at least one of them not a member of Bankman-Fried's family. For now, though, the only two signatures are those of Allan Joseph Bankman and Barbara Fried, SBF's father and mother.
At Thursday's hearing in New York, federal prosecutors said that Bankman-Fried's bond was "the highest ever pre-trial bond."
Under U.S. law, "recognizance" means a release in which no upfront payment nor bail bond arrangement is required, and that is based solely on a written promise by the defendant to appear in court when required to do so.
"When a loved one or family member co-signs a recognizance bond, the offender's failure to appear in court impacts additional people—namely the co-signers who are also on the bond," explained Miriam Baer, vice dean and centennial professor of law at Brooklyn Law School.
A court could also require an up front security payment," Baer adds. "But in some ways requiring family members to co-sign the recognizance bond—especially one with a very high dollar number—is a more powerful way to ensure a wealthy person's return to court."
The bond document also establishes other requirements, including house arrest with electronic location monitoring, as well as restrictions on spending, business activities, and firearms.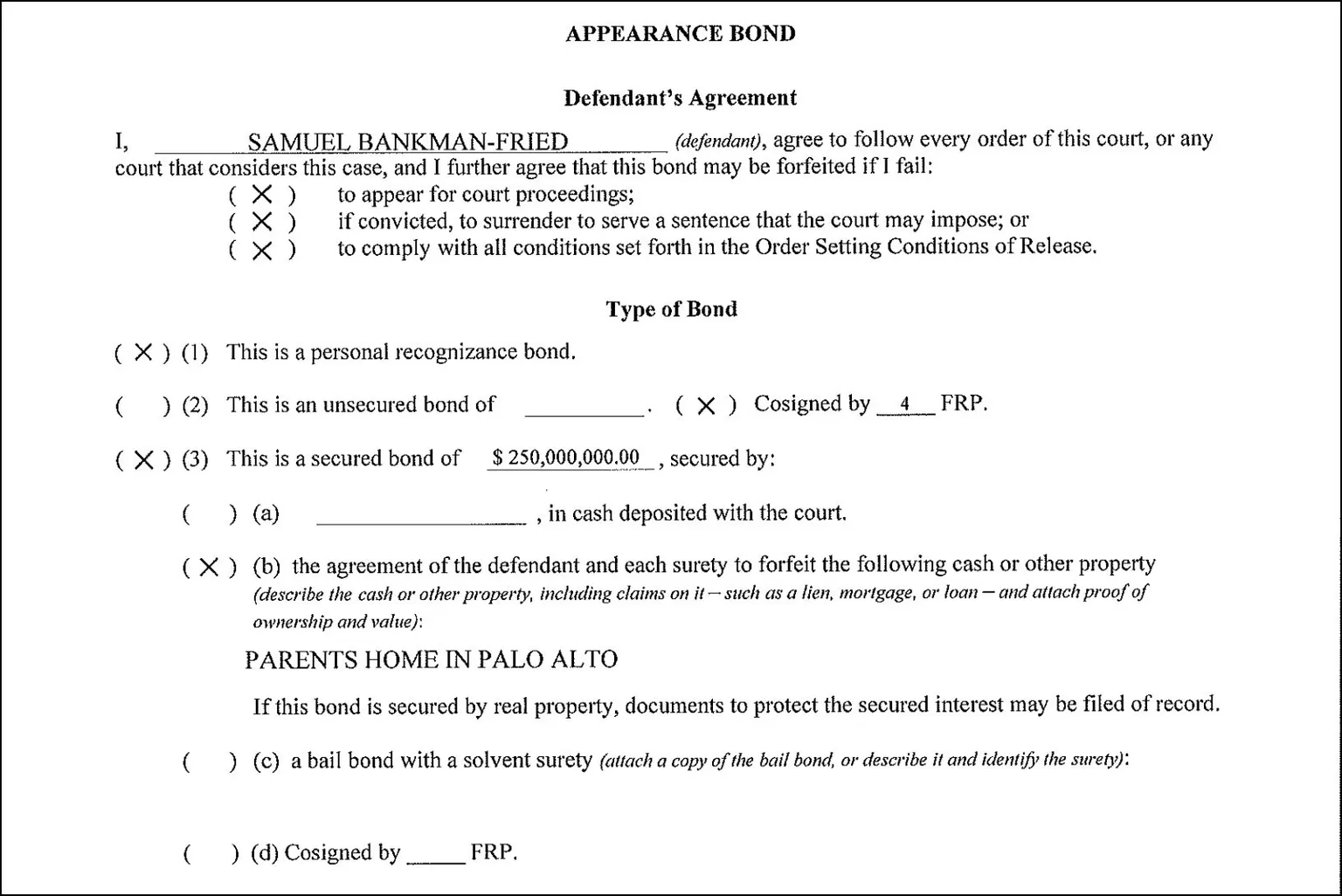 If Bankman-Fried doesn't remain in compliance, or fails to show up for his trial, then the $250,000,000 will be called due. And the first item of collateral offered up to cover that amount is his parents' home in Palo Alto.
Neither the address of the property nor its value are included in the court document.
One known family home on Cooksey Lanes in Stanford, however, is worth about $4 million, according to a notoriously inaccurate Zillow estimate. Speculation as to the value of the Palo Alto residence is rampant.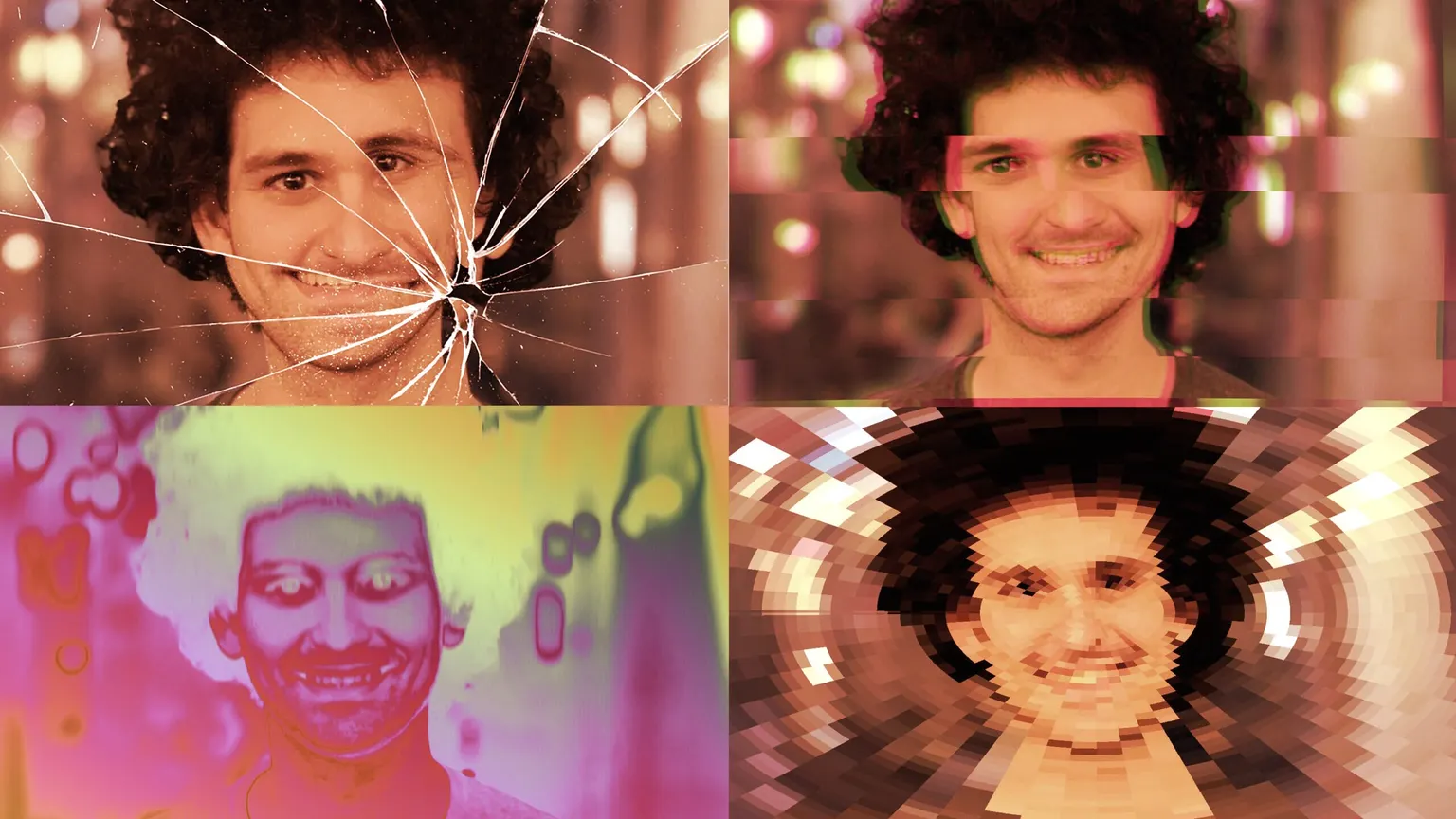 Where would Bankman-Fried's bond signatories, including his parents, come up with the rest of the $250 million, should it come to that? According to Reuters, they—along with FTX company executives—bought $300 million in property in the Bahamas over the past two years. It's unclear who currently has custody of those assets.
Bankman-Fried—also known as SBF—is facing eight criminal charges after U.S. prosecutors requested his extradition from the Bahamas.
The former boss of collapsed crypto exchange FTX allegedly committed fraud by using customer funds to place bets via his trading house Alameda Research—which he also founded.
Prosecutors from the U.S. Attorney's Office for the Southern District of New York also charged Bankman-Fried with conspiracy to defraud the United States and violate the campaign finance laws.
The celebrity crypto mogul was famous for donating to Democratic political campaigns, though it was later revealed he gave money to Republicans, too. Now, some lawmakers are giving those funds back.