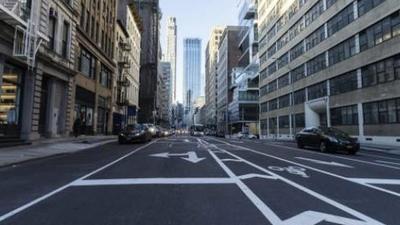 NYC commercial real estate on increasingly shaky ground?
Well, as Kathy Wylde (Partnership for New York City) told Bloomberg: "All the banks, insurance companies, and hedge funds are considering options."
NYC office space available for rent are now at levels not seen since 2003.
Where is everyone going?
Florida for starters. Just like Goldman.
As Tyler Duren (ZeroHedge) might say: "Money never sleeps."
https://www.zerohedge.com/personal-finance/nyc-office-space-rent-hits-highest-level-2003-goldman-flees-florida