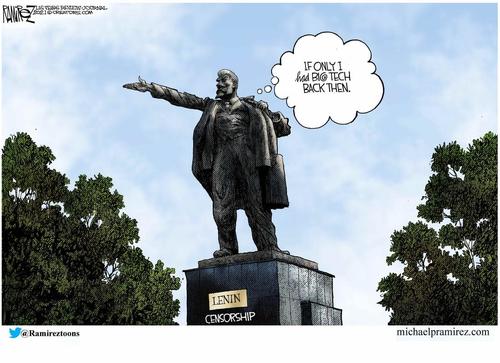 Franke Miele, Real Clear Politics:
In Nancy Pelosi's "Twenty Twenty-One," members of the Democratic Party engage in the Two Hours Hate against Donald Trump, who is supposed to be the enemy of the people, but may actually just be a fabricated symbol to distract the people from their real enemy — Big Tech.
Two hours of hate — er, debate — was held in the House of Representatives last Wednesday for the avowed purpose of removing a president of the United States. That's all it took. Two hours. That should tell you everything you need to know about the state of democracy in our country.
More time is routinely spent on picking wallpaper. But let's face it, most families wouldn't trust Congress to pick out wallpaper for their living room, so why should we trust these self-appointed moral arbiters to pick our president?
Well, we don't. Not all of us.
And for those with a taste for irony, consider this one: Jeff Bezos challenges mail-in ballots in a union election. You know, the high likely of election fraud from mail-in ballots.
OK for presidential elections.
But "unfair" for a union election.
Some things are just too funny.
https://www.realclearpolitics.com/articles/2021/01/18/big_tech_big_brother_and_the_end_of_free_speech__145050.html
https://www.wsj.com/articles/amazon-seeks-to-postpone-alabama-unionization-vote-11611339250