Was looking so good right up to crashing support.
Wedges in bonds and stocks, to be precise. Can you say "fear and loathing?"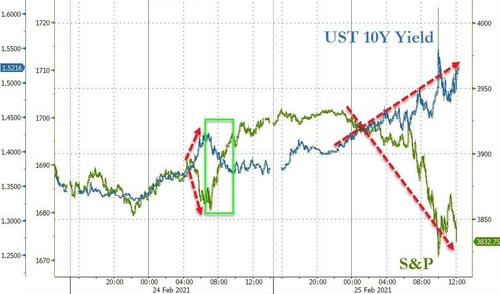 I see a red door and I want it painted black.
Count on Tim Knight (Slope of Hope) to explain this in metaphysical terms we can all understand: https://slopeofhope.com/2021/02/the-problem-with-distortion.html
My point is that the "targets" of the Fed, like the ES, are freakish mutations that aren't allowed to behave as a free market should, whereas there are still pockets of the equity world which more or less can actually behave As God Intended.
Well said.