Now that we filled in some blanks, let's add some color, courtesy of ZH
Gavin Newsom Kept SVB Ties Secret While Lobbying For Bailout
Multimillionaire California Governor Gavin Newsom failed to disclose his ties to Silicon Valley Bank while lobbying the White House and the Treasury Department over a pending bailout, The Intercept reported on Tuesday.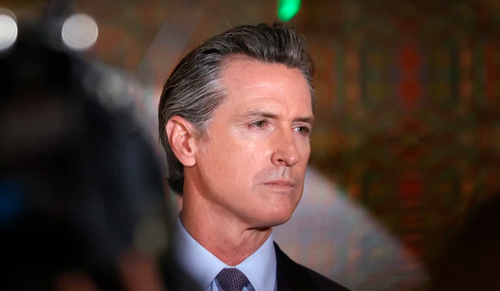 The White House "acted swiftly and decisively to protect the American economy and strengthen public confidence in our banking system," Newsom said in a statement. What Newsom didn't mention is that it also protected his own companies if they held over $250,000 in deposits.

CADE, Odette, and PlumpJack, three wineries owned by Newsom, are listed as clients of SVB on the bank's website. Newsom also maintained personal accounts at SVB for years, according to a longtime former employee of Newsom's who handled his finances, and who requested anonymity to avoid professional reprisal.
Newsom also failed to mention his wife's professional ties to the bank. In 2021, SVB gave $100,000 to a charity founded by Jennifer Siebel Newsom, the California Partners Project, at the request of Newsom. SVB Capital President, John China, sits on the Board of Directors of the charity.
On Monday, Newsom said that he had "been in touch with the highest levels of leadership at the White House and Treasury."
"Governor Newsom's business and financial holdings are held and managed by a blind trust, as they have been since he was first elected governor in 2018," said Newsom spokesman Nathan Click.
Of note, when asked during his 2018 campaign whether he would divest from his companies which might pose an 'ethics challenge,' Newsom reportedly replied: "These are my babies, my life, my family. I can't do that. I can't sell them."
Instead, he announced the blind trust, which would be controlled by family friend and attorney, Shyla Hendrickson – an arrangement under which Newsom's sister, Hillary Newsom, would retain her role as president of PlumpJack Group – a Newsom owned company which includes hotels, restaurants, wineries, bars and liquor stores.