CS dove 15% to hit a record low.
No surprise, swaps on five-year debt rose to 450 basis points on €10,000 of CS's senior debt against default for a year.
Wanna graph?
Got ya covered.
How's that for going ballistic?
For context, here's the index spread.
Unlike Silicon Valley, Eurobank balance sheets tend to be diversified with high loan to asset ratios and regulatory liquidity coverage ratios.
All that said, as Senator Connolly said of the dollar in 1971 at the G-10 after Nixon closed the gold window, "The dollar is our currency and your problem."
While CS took it on the chin today, lots of Eurotrash right there with CS:
UniCredit -9%,
Deutsche bank a Raiffaisen -7%,
KbW -12%,
Sabadell -10%,
Santander -8%
ZH does a nice breakdown of the day's festivities (https://www.zerohedge.com/markets/big-trouble-little-banks-bailout-sparks-buying-panic-bonds-bitcoin-bullion)
Credit markets blew out today (on a spread basis), exceeding (relatively) the shift in equity risk…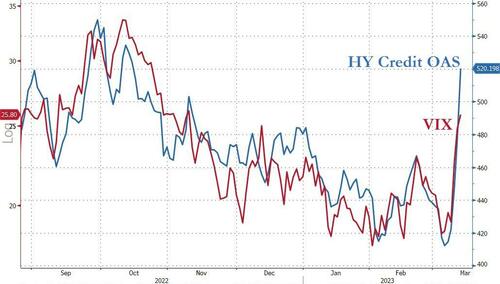 Bonds were aggressively bid across the curve with the short-end a massive outperformer over the last three days.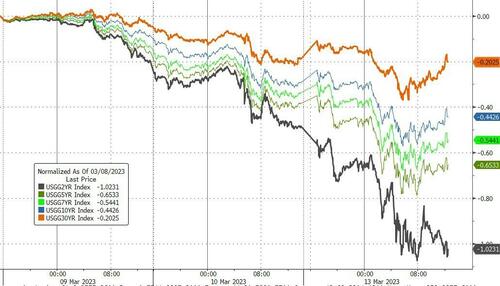 On the day, the 30Y yields ended unchanged with 2Y down over 50bps..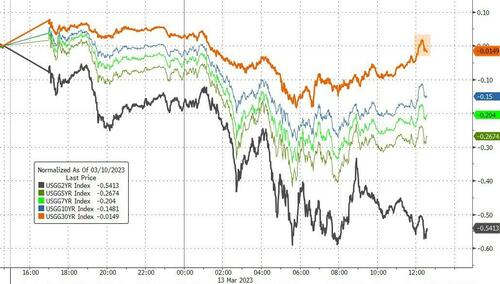 The 2Y yield is down almost 100bps in the last three days, dropping back below 4.00% – its lowest since Sept 2022…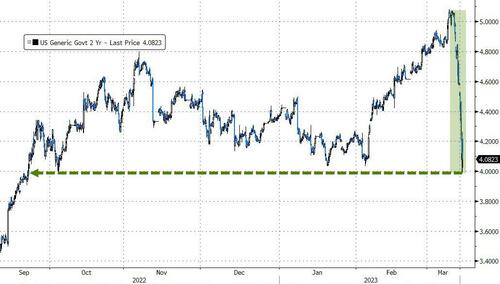 …the biggest yield drop since 'Black Monday' in 1987…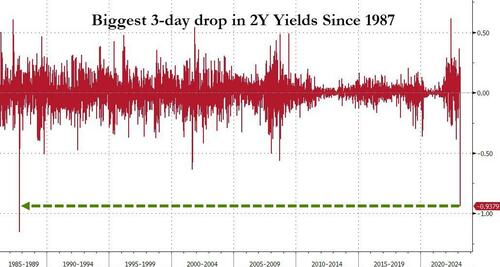 The yield curve steepened dramatically with 2s30s up over 50bps today to their least inverted since mid-Nov…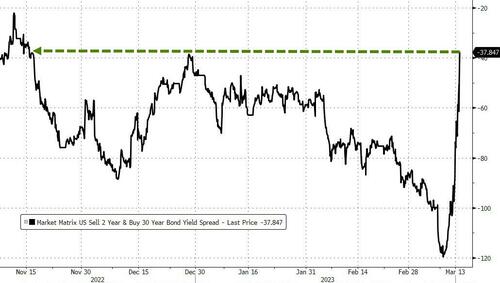 Well, Powell is officially Volcker: the 2s10s just steepened at the fastest pace since the Volcker economic crematorium unleashed the worst recession since World War 2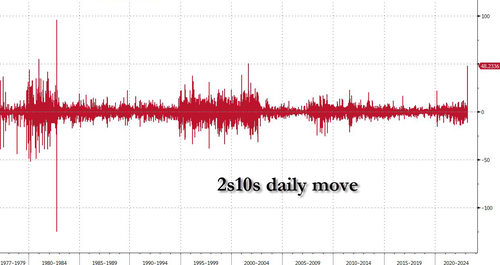 The market's inflation expectations (1Y CPI Swaps) plunged…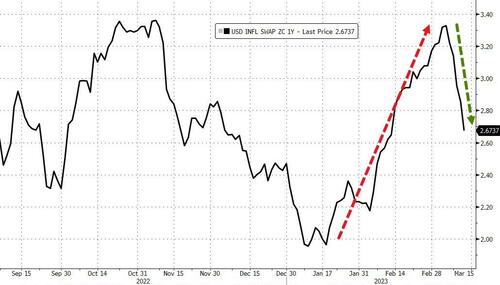 Bond volatility (MOVE) exploded today to its highest since June 2009…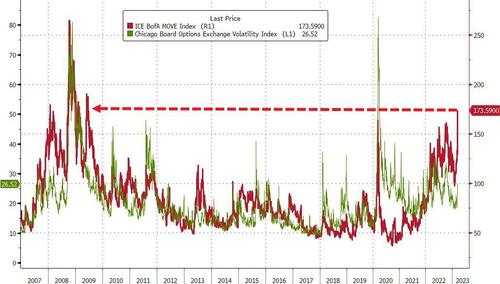 Shorter-term, the decoupling between VIX and MOVE from late Feb is starting to unwind, but equity risk has a long way to go…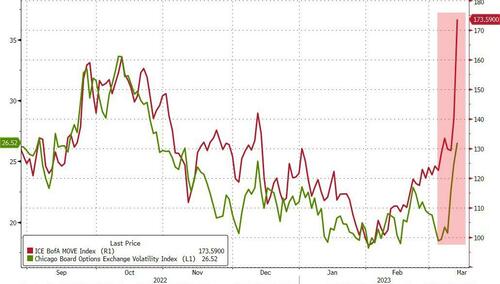 The dollar dumped down to three-week lows…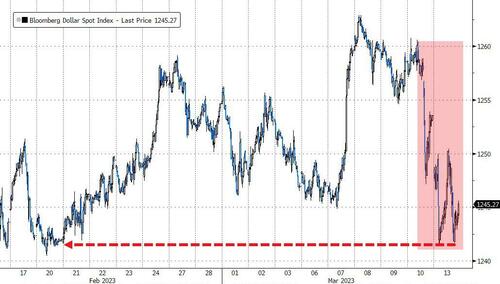 As alternative-currencies were sought as safe-havens, sending bitcoin soaring higher (above $24,000)…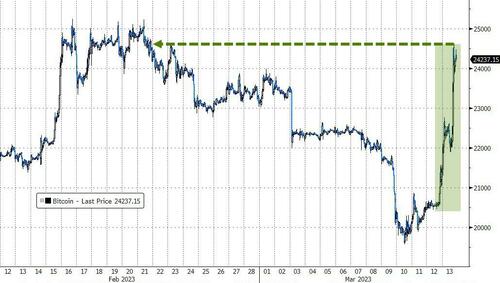 And gold spiked above $1900…
Oil prices puked overnight, with WTI down to a $72 handle before bouncing back, but late on, it started to slide again, ending down over 3%…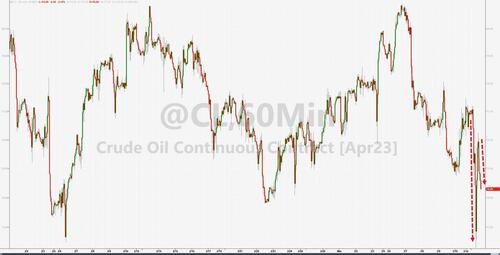 Finally, systemic risk indicators are starting to flash red with FRA-OIS spiking (signaling stress in the banking system)…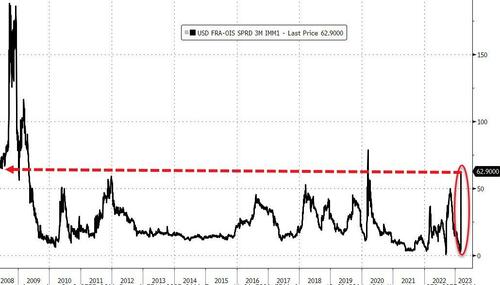 And global dollar liquidity is drying up fast…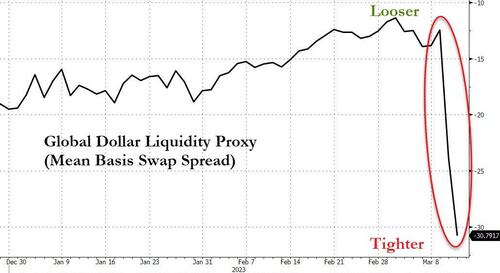 But "10% for the Big Guy" Biden said "the banking system was safe"
Our money is still on CS for "Best in Class Eurotrash" – our canary in the mine.