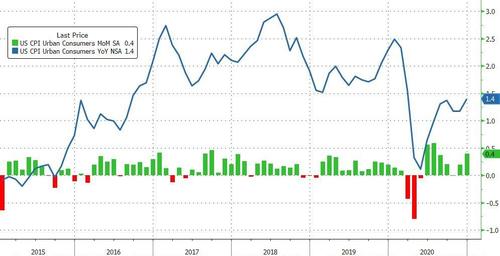 Your money is worth less by the amount the Fed expected.
Per ZeroHedge:
The final print actually matched expectations, rising 0.4% MoM (vs +0.2% MoM in November) pushingthe YoY print for the headline CPI up to +1.4%. This is the seventh straight rise in consumer prices.
But, when you get into the details, it's looking ugly on a day-day basis – like food and energy.