Europe has been taking it on the chin this month pushing up European power and gas prices to their highest levels in years, and record spikes in power markets.
"The current cold spell in the northern hemisphere is paving way for a tighter global gas market throughout the year," said Massimo Di Odoardo, director of European gas at WoodMac.
If the cold weather persists over the next month, power prices in Germany and the Nordic market could gain as much as 10 per cent because of the hike in demand, said Arne Bergvik, chief analyst at Swedish utility Jamtkraft AB.
The past week showed what the volatility is all about. An 18 per cent jump last Tuesday in the benchmark contract was followed by the biggest plunge ever a day later. Prices moved at least 10 per cent from the five-day average on 66 occasions over the last year, according to ICE Endex.
"We have a completely reversed situation at the start of 2021 compared with a year ago when the weather was mild and wet," said Bergvik at Jamtkraft. "If the cold and dry weather continues prices should go up."
The shift towards a colder planet is evident in the current northern hemisphere snowmass which has returned to the 30-year average.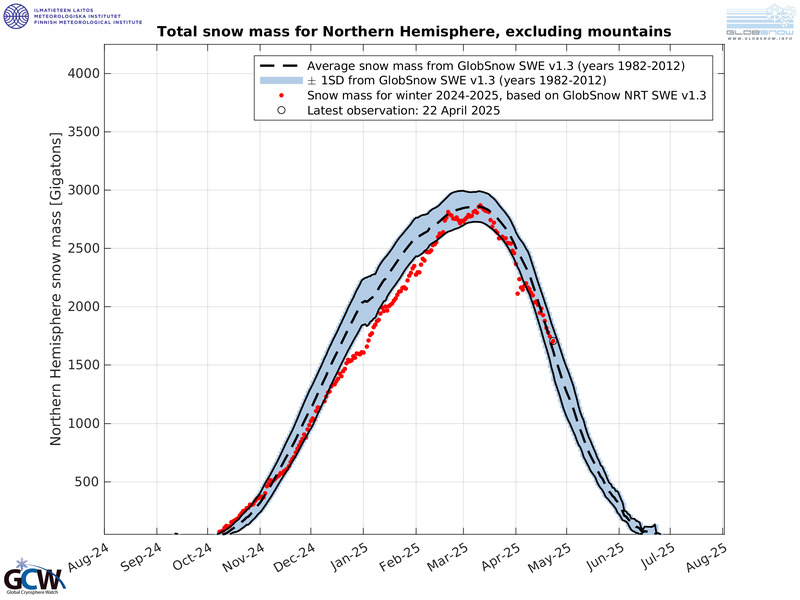 These effects are evident in European natural gas demand for space heating and electric power prices.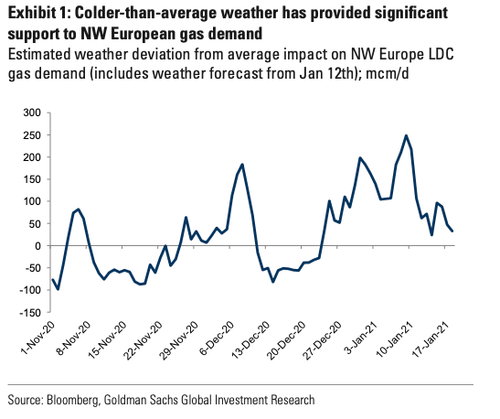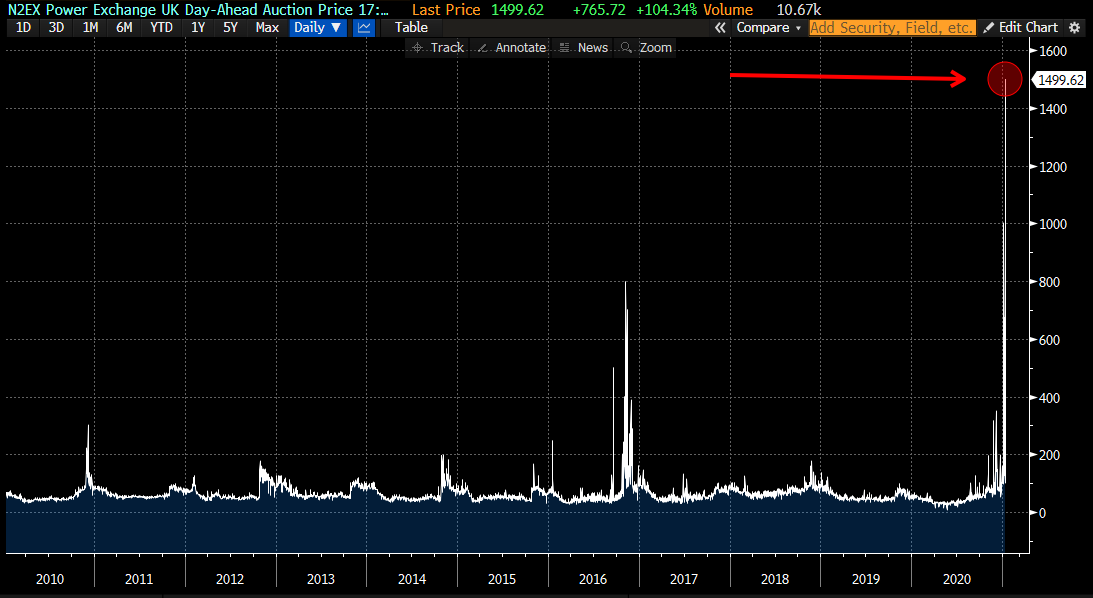 References:
https://oilprice.com/Energy/Energy-General/Goldman-Sachs-Warns-Of-Bullish-Perfect-Storm-For-Natural-Gas.html
https://www.businesstimes.com.sg/energy-commodities/arctic-cold-blast-will-prop-up-european-energy-prices-into-spring