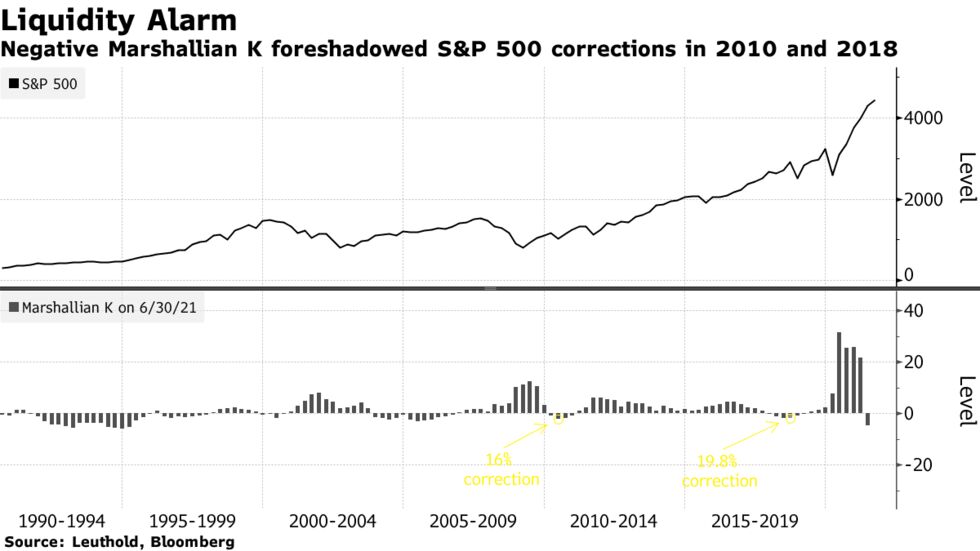 Excess liquidity is the ratio of a monetary aggregate to nominal GDP. It is often referred to as the "Marshallian K", which is equivalent to the inverse of the "velocity of money."
The Marshallian K fell below zero in 2010, a year when the S&P 500 Index suffered a 16% correction. A similar dip in 2018 portended a selloff that almost killed that bull market.
The indicator went negative faster than ever.
Here is Bloomberg on the prospect of rain.
https://www.bloomberg.com/news/articles/2021-08-11/liquidity-is-evaporating-even-before-the-fed-taper-hits-markets