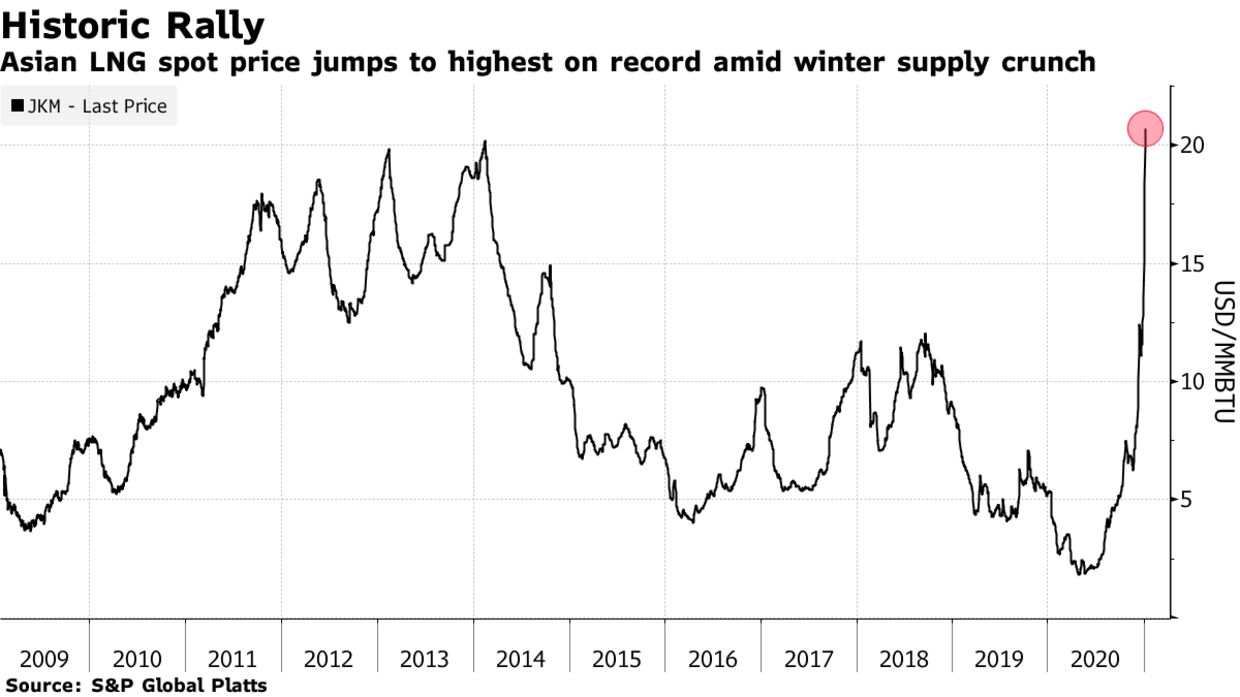 This is the first winter since the onset of the Grand Solar Minimum. And the impacts are sharp and immediate.
LNG prices hit new records as temperature in Asia and Europe drop precipitousely amist tight supples.
The historic Arctic blast is set to continue across Asia, with Beijing recording -19.6C on Thursday morning–the city's lowest temperature since 1966. Other Chinese cities are seeing new record lows.
The Beijing Meteorological Service expects to set a new all-time record low through the weekend while in Northeast China's Jilin province saw a historic -32C (-25.6F) on Friday–all due to the frigid air descending anomalously-far south from Siberia.
Japan faces similar LNG demand and high prices due to the exceptional cold and decrease in LNG availability.
https://www.bloomberg.com/news/articles/2021-01-08/asia-s-big-freeze-sends-lng-prices-into-the-stratosphere