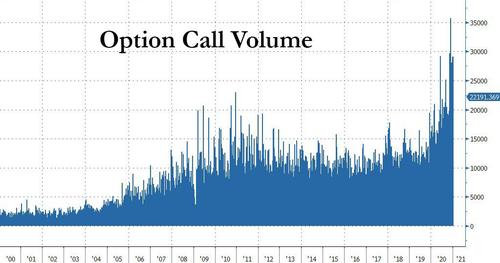 Single stock open-interest at all-time-high levels, which is why today's expiry is important for stocks, especially for names with large open interest in at-the-money (ATM) 15-Jan options,
At the close, the market is down 0.7% while gamma exposure spiking up all time high as the following chart from Sundial Research shows.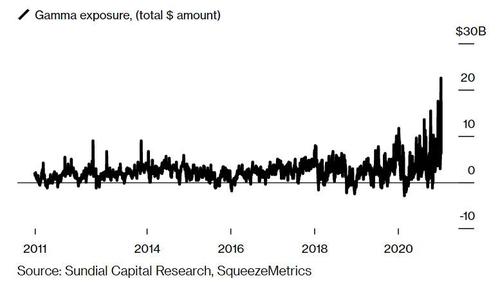 "Dealers are short calls due to the unprecedented call activity previously mentioned, and as a result have been forced to chase stocks higher to hedge," Chris Murphy, Susquehanna's co-head of derivatives strategy, wrote in a note to clients according to Bloomberg. "The unwind could potentially be violent given all the excess euphoria. It is more likely a question of when and not if."
Tyler Durden at ZeroHedge shared the table below listing those stocks where a large percentage of contracts, relative to their average daily volume traded, expire today leading to acute "pinning".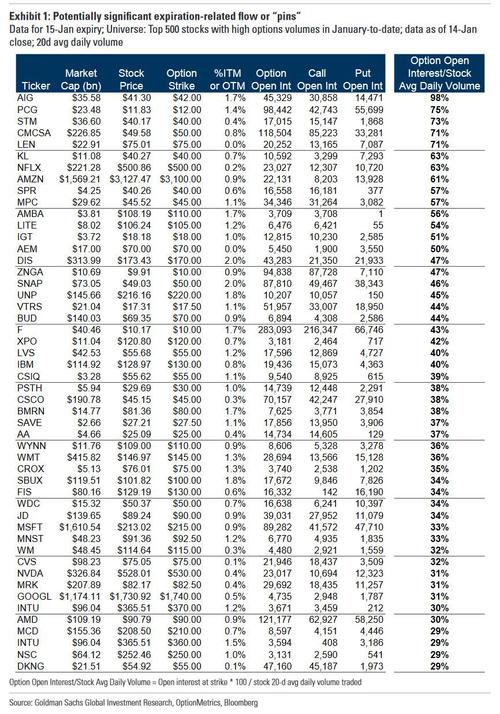 For more, read ZH: https://www.zerohedge.com/markets/gamma-geddon-sparks-stocks-biggest-weekly-loss-halloween